Your Mac is in safe hands
Serviceweb are an independent Apple Service Provider and can carry out repairs for all Apple Computers and Apple peripherals. Our dedicated repair centre is based in Greatstone, New Romney, Kent and we are fully qualified Apple Certified Engineers with over 30 years experience.
With a proven track record of high customer satisfaction ratings for repair services, Serviceweb can deliver quick, efficient repairs. If you have a Apple product that needs repair you can bring it in anytime during our normal business hours. We do not require an appointment, just give us a call first so we know you are coming and the repairs are completed as fast as possible, repair times just depend on the parts required.
*****Before you bring in your device, Important Info regarding iOS devices being repaired*****
Follow these steps before you bring in you device for repair. If your device won't turn on or respond, finish as many steps as possible, click the blue highlighted text links for help
1 - Back up your iOS device to either iCloud or iTunes. You'll need the backup to restore your content if we have to reset or replace your iPad.
2 - Make sure you know your Apple ID and password. Have your Apple ID password ready. For some repairs, you'll need your Apple ID password to erase your device and turn off Find My iPhone.
3 - Bring your sales receipt if possible, in case your service requires proof of purchase.
4 - Bring your device and any accessories that you need help with.

Our Charges...
For out of warranty work, carried out at Serviceweb, we offer a repair starting from just £75.00 +VAT. This includes a full inspection, diagnostic analysis and the labour up to the first hour for the repair of your equipment.
We also offer onsite service and support for £75.00 +VAT which includes the first half hour onsite. Thereafter, time is charged at £37.50 +vat for each half hour.
Remote support starts from £50.00 +VAT using Apple Remote Desktop or Teamviewer. For a complete guide to all our charges please click here
Services we offer...
Apple Computer Repairs

Onsite Callouts or Walk-in Service

Remote Support via Teamviewer

Hardware & Software Sales

Back-Up & Data Recovery

Mac & Windows PC Integration

Upgrades & Data Migration

Broadband & Network Support

OSX Server Specialists

Service & Support Contracts
Our SMS update service will automatically keep you informed about the progress of your repair, ensuring that you can be up and running again as soon as possible.

Our service centre is located at 96-98 Merritt Road, Greatstone, New Romney Kent TN28 8SZ with free car parking right outside. If you're bringing in something heavy or awkward or you just need assistance, please feel free to ask for help in carrying it inside.
Collect-Repair-Return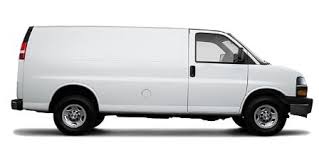 Unable to bring your equipment to us? We offer a collect and return service starting at £10.00 + VAT each way, please give us a call for more details.
---
Warranty Check
Click here to check your warranty coverage of your Apple Product
---
Data Recovery

Even if your computer won't start, it doesn't mean you have lost all your data. We offer various levels of data recovery for Mac Hard Drives, iPods, Flash Cards (SD, MMC, CF) and Memory Sticks.
---
Remote Support
Download TeamViewer
With our Teamviewer based remote support, starting from £50.00 +VAT, we can fix most software problems without costly site visits and the need to wait for our engineers to reach you. We can be there in a matter of clicks, not hours.
Just click the link above to download the client software and then call us.